Human beings are tremendously curious and ingenious. Proof of this is the evolution and progress that has taken place over the years in all areas of life. And road freight transport was not going to be less. Many of the strangest cargoes that have been transported by road over the years have required the ingenuity and expertise of man, who has sought a solution when transport seemed impossible. We wanted to bring you a summary of the strangest road transports that have been made in the last 50 years, as a tribute to all those people who never gave up and thought: why not?
The problem of transporting heavy and bulky cargoes
When assembling a large machine, such as an airplane, a tunnel boring machine or a windmill, it is usual to manufacture each of the parts that make up the machine in the same place where they are to be assembled. But this has not always been the case, and proof of this is the list we bring you today, with the most important most extraordinary road transports most extraordinary road transports in recent history. However, before showing them, it is absolutely necessary to know the problems presented by this type of transport.
High weight
When a load is much heavier than standard, it is necessary to have a special platform that is reinforced at the base to prevent the load from overcoming the axles and causing damage to the vehicle or surrounding property.
Large volume
There are goods that, in addition to being extremely heavy, also have a large volume, so that their transport by road is subject to the way the load is placed in the vehicle that will transport it, and the width of the roads on which it will circulate. In these cases, it is necessary, first of all, to secure the load well inside, either with wedges or other fastenings, which fix it to the base and reduce its displacement as much as possible. And, secondly, study and plan the itinerary well and choose the one that gives us the best guarantees.
Fragility
Some parts are also very complex, so during their handling and movement, it will be necessary to have them under control at all times and to carry out all handling with maximum safety guarantees, both for the load and for the personnel carrying out the work, to prevent them from suffering damage that cannot be repaired.
Recommendations for this type of transport
Now that the difficulties that can arise in this type of transport have been assessed, it is logical to establish an action protocol for safe transport with maximum guarantees of success.
Speed
When transporting such particular goods, it is not possible to drive at high speed, since the weight and volume displaced at too high a speed can exert very high forces that in the event of braking or cornering, push the load and move it sideways or forward and backward, which can cause accidents and collisions.
Cargo securing
Securing the load in a balanced way inside the vehicle, taking into account that the weight is evenly distributed on the axles, is essential so that the load does not shift during the trip. There are various devices that can be used, such as wedges, low platforms, and other types of restraints, such as suspenders and bars.
Itinerary planning
When planning a transport of this type, it is necessary to study the route and possible itineraries carefully. It is recommended to choose roads that do not have potholes or sharp curves, and of course, that do not cross very narrow roads. It is also advisable to avoid driving through population centers, so as not to create compromising situations during the trip.
The list of the 10 strangest cargo road transports of the last 50 years
Here is the list of the strangest loads we promised you, compiled by Gizmodo.
HTRE experimental nuclear reactor. 1988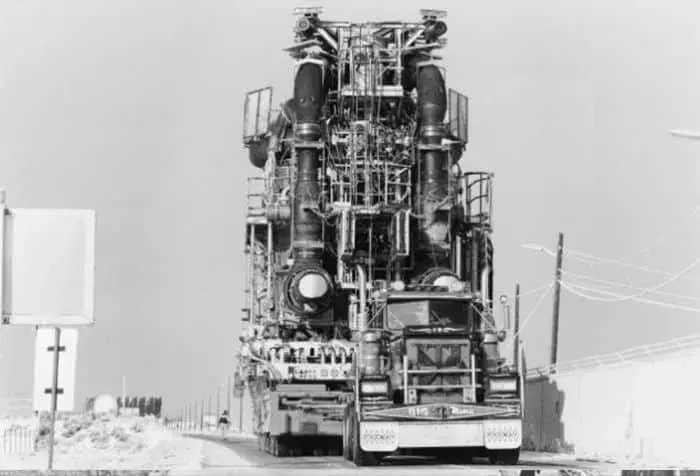 Part of a linear particle accelerator. 1956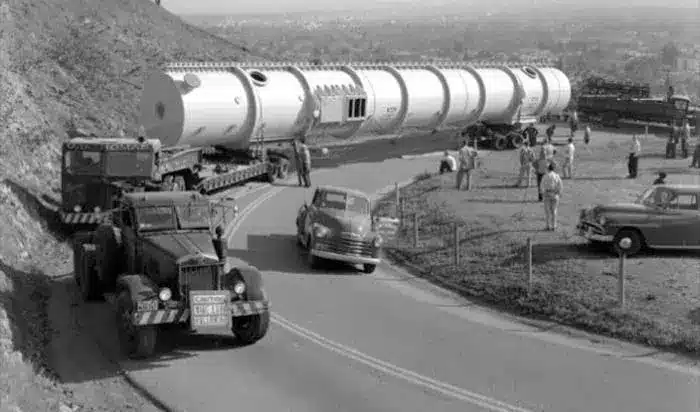 Section of a Saturn V-Apollo rocket. 1967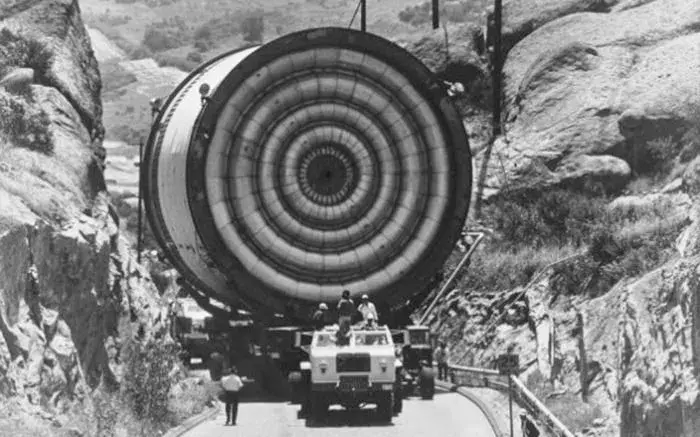 Muon g-2 electromagnet of a particle accelerator. 2013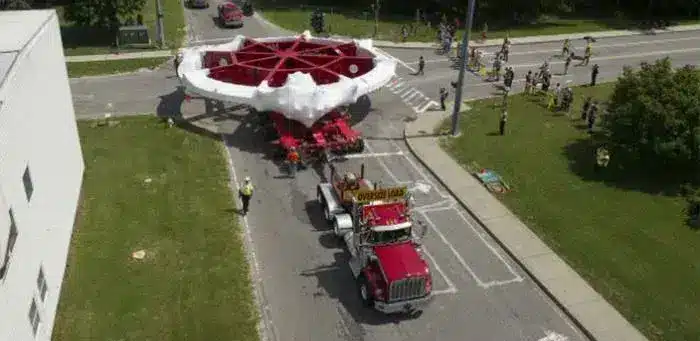 Shuttle Endeavor. 2012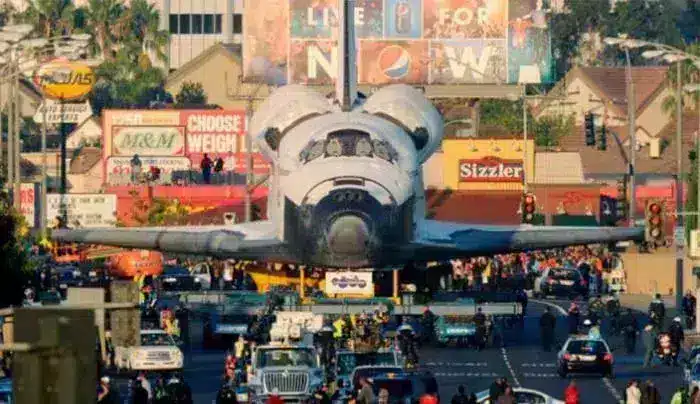 Part of the fuselage of a Rockwell B-1 Lancer aircraft. 2003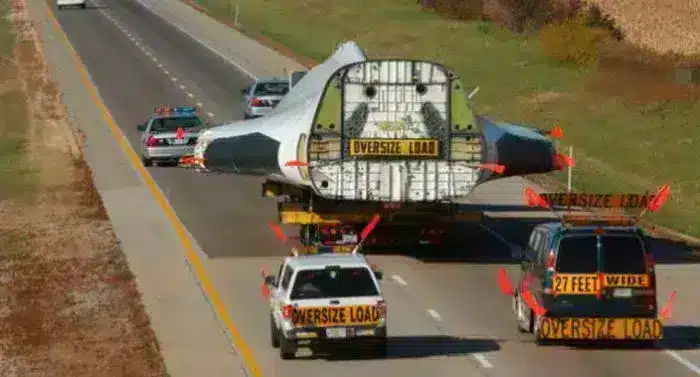 Wind turbine propeller blade. 2009
Magnetic resonance medical scanner. 2006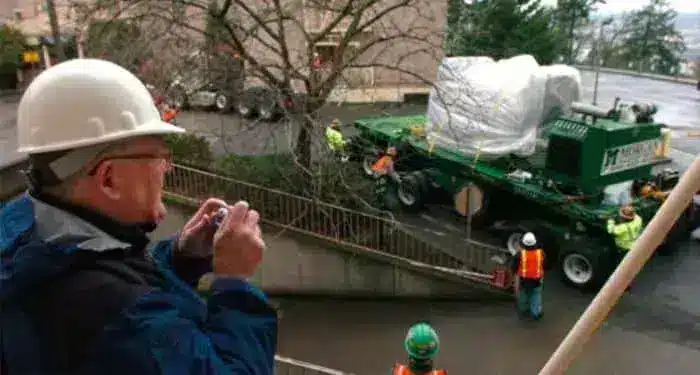 Heavy tunnel boring machinery. 2013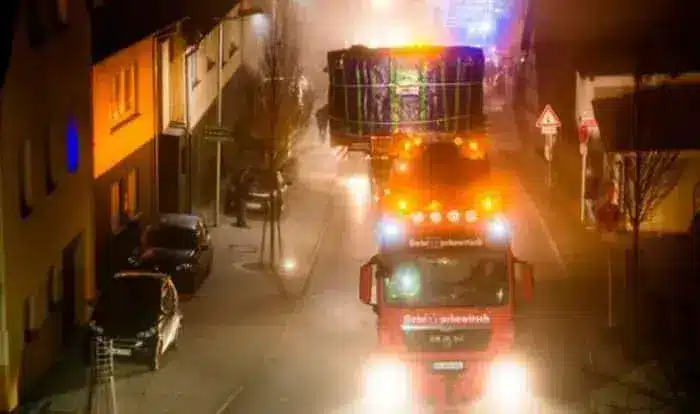 Parts of an offshore oil platform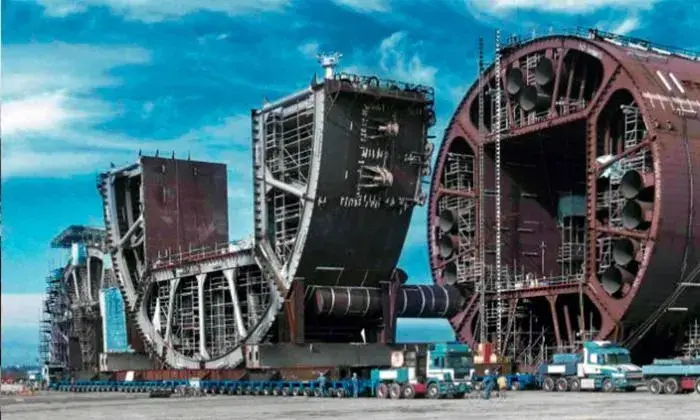 Do you need anything else…?
Apart from knowing the strangest loads, sometimes we need the unwritten. If we can answer your questions about our services, please contact us and we will get back to you as soon as we can!
Budget
If you are here is because you need a freight forwarding service and we are sure we can do it! Ask us for a free quote and we will get back to you shortly.
Calculate your budget
Writing Macarena Álvarez Plaza Update: 21/11/2023 Review José Escudero Specialist in logística y transporte