Tips and Tricks to Send Pallets Properly
The main advantage of choosing to send pallets to transport your goods is that they are considered structures of great strength and, therefore, safety when carrying out a transport by road.
According to several studies, 90 per cent of land transport is palletized. Transvolando is a company specialized in shipping pallets, both nationally and throughout Europe. Proof of this is that we are able to carry out daily routes guaranteeing a delivery within 24 hours and keeping the goods in perfect condition.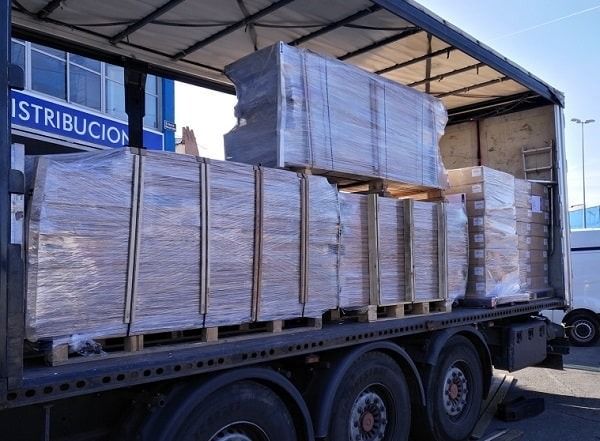 Companies of all types bet on the shipment of pallets in Spain and on the international market. No matter what type of business or product, Transvolando's palletized cargo transportation will result in greater efficiency. And, for example, we list several advantages of sending pallets with our palletized loading service:
Faster and safer handling
Pallet loads can be moved faster, so they are delivered to their destination in less time.
It requires less effort in the loading and unloading process.
More efficient transport
Transport is more efficient especially when it comes to perishable goods where transport time is always key.
Cargo storage is also simpler and more effective.
If standard sized pallets are used, warehouse work as well as loading and unloading work is optimized, therefore the workflow is improved.
Less risks
When shipping on pallets, the chances of damage are always reduced as the goods are handled less.
Because the pallets are strong and durable, they can hold more products and more weight without risk of breakage.
Simple transport
Their transport is made easier because the goods are easier to transport.
The universal sizes and shapes of pallets allow them to be easily lifted and stacked with a forklift.
Pallets with perishable products are kept safe and fresh longer if they are on pallets.
HOW TO SEND PALLETS AT THE BEST PRICE?
One of the most important premises to ensure success when shipping pallets in Spain and that their cost does not increase is that the goods are placed correctly, creating a compact load without loose elements that can destabilize the shipment of the pallet.
Calculate your budget
To do this, you must avoid that the load has an excessive height that makes it difficult to handle correctly. Incorrect palletisation may cause partial or total damage to the goods, in addition to posing risks for the persons involved in handling and transporting them, thus increasing the time taken for the goods to reach their destination.
And, above all, you have to comply with these 4 rules if you want your national pallet shipping budget not to skyrocket:
All your pallets must meet the established measurements and weights.
You can use European pallets 120 cm x 80 cm or American pallets are 120cm x 100 cm
The weight of each pallet should range from 150 kg to 1200 kg
Always try that the pallets are retractable, this way you can place one on top of the other maximizing the space of the truck.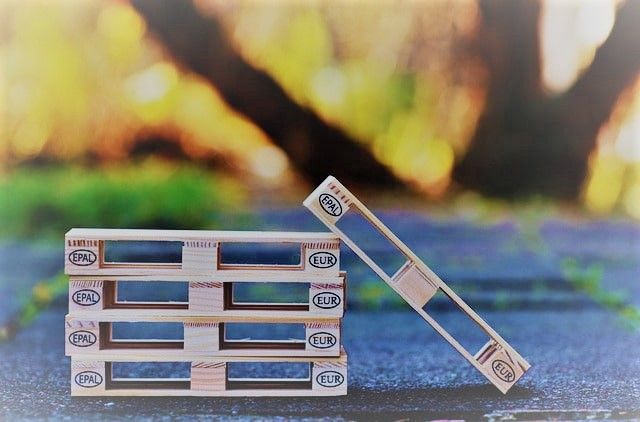 From Transvolando, we have efficient systems with which we achieve greater productivity in service, save space and, therefore, save costs for our customers.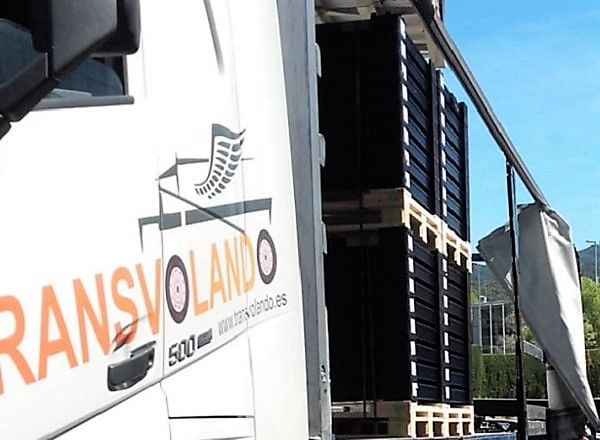 HOW TO CARRY OUT INTERNATIONAL PALLET SHIPPING
When it comes to shipping pallets to the international market, the importance of packing them safely increases since they will be in transit longer than on a domestic transport service. Opting for a palletized load is a way to protect it during the period it is being moved on a truck. To ensure that your cargo arrives intact in your international transport, you should always choose the optimal pallet type for it.
In addition to paying attention to how to package the merchandise, you should also pay attention to the packaging materials, as many countries have regulations on pallets, especially wooden pallets. Below we share recommendations for shipping pallets to international markets.
Many companies are turning to plastic pallets as an alternative to wooden pallets. And, in part, it is due to some international regulations on wooden pallets. Plastic pallets are not restricted in use both internationally and nationally. Plastic pallets, in addition, allow their reuse without the wear associated with wooden pallets. They do not require any kind of treatment. Over time, wooden pallets break and deteriorate, making plastic pallets a better long-term investment, despite its higher initial cost.
Whichever option you choose to use, be it wood or plastic, just make sure that palletized cargo complies with all regulations related to international pallet shipping. And if you need help, consult us, and the expert team of Transvolando will solve all your doubts.
TIPS FOR SHIPPING PALLETS SAFELY
If you are looking for a company to send pallets and even more if you want to get send pallets in Spain at a competitive price one of the most important things is to place your load in columns and in an orderly way on each pallet to maintain the stability of the load and thus make the most of the space on each pallet. This way you won't pay for transporting empty space.
Always remember to place the goods on the pallet (if in boxes) one on top of the other looking to ensure the strength and compression of the entire load of the pallet. Use packaging elements that compact the merchandise and secure the packages or boxes to the pallet. It is also important to use appropriate protections for products such as bubble plastic, shavings, film, etc.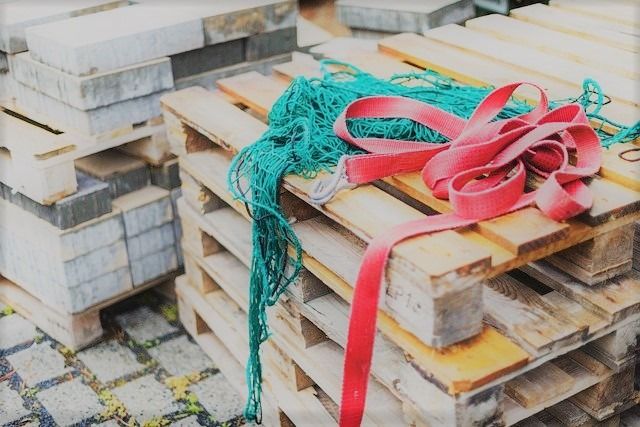 You must occupy the entire surface of the pallet, but generating an appropriate weight, without exceeding it. The load must be compact and stable, avoiding loose and hollow elements that impair stability. In this sense, the use of non-slip belts can help, to prevent the movement of the goods and improve their fastening.
Do not forget to warn about the conditions of cargo handling by means of labels or indicators indicating the orientation of the goods or identifying fragile packages. And finally, when using cardboard boxes, they must be new or in perfect condition, ensuring they are firm and not punctured or damaged.
CALCULATE THE SHIPPING COSTS OF YOUR SHIPMENT IN 3 STEPS
Calculate your budget
Técnica Superior en Diseño y Edición de Publicaciones Impresas y Multimedia - Artes Gráficas por IES Virgen de la Paloma. Gestor de tráfico en Transvolando.